Internet Sweepstakes
Balancing Internet Sweepstakes' Promotional Opportunities and Legal Challenges
Sweepstakes are a popular tool that businesses, marketers, and agencies use to build customer loyalty, drive traffic, increase response and collect valuable contact information about potential consumers. Cookie cutter rules may not provide sufficient protections and can create significant exposure. We have seen companies "grab" rules from the Internet and later discover that the rules do not provide the protections they needed. Rather, sweepstakes need to be planned from the beginning and structured properly to reflect the promotion being offered. Otherwise a company's great promotional advertising campaign can be subject to challenge for running afoul of various federal and state laws.
The Internet sweepstakes attorneys at Olshan work with in-house marketing departments, marketing and advertising agencies, other law firms, and sweepstakes administrators to help ensure the structural integrity and legal compliance of online sweepstakes, user-generated content contests, and mobile promotions.
Contact our New York City or New Jersey law office to schedule a consultation. We serve clients throughout the United States, Canada and the world.
Sweepstakes Basics
A Sweepstakes is a promotion in which a prize is awarded to a participant on the basis of chance, not skill. The prize can be monetary or non-monetary, such as a free product or trip. The sweepstakes sponsor cannot require people to purchase a product or to invest "considerable" time or effort in order to enter the sweepstakes. Without properly structuring your promotion, you can run the risk of reclassification of your game of chance (sweepstakes) into an illegal lottery.
All sweepstakes must have official rules and those rules CANNOT change once the sweepstakes has begun. Official rules must contain the following kinds of information:
A "No purchase is necessary" statement,
Start and end dates,
Eligibility requirements (age, residency, and a list of those excluded from participating),
Methods by which people can enter the sweepstakes, including a "no purchase" method, such as a 3" x 5" postcard,
Any limitations on the number of entries per person or household,
The odds of winning,
A description of the prize(s) and the monetary value,
How and when the winner(s) will be selected and notified,
Restrictions on receiving the prize(s), and
The sponsor's name and address.
These are only the most basic considerations. Many states have their own sweepstakes requirements; Florida and New York require the sponsor to register and bond the sweepstakes if the total retail value of the prizes is greater than $5,000. In addition, Rhode Island requires the sweepstakes to be registered as a retail store promotion when the prize value is greater than $500. Our sweepstakes attorneys make sure you understand the requirements in each of the states in which your sweepstakes will operate and will assist with the registration and bonding processes.
Some states require additional disclosures, which vary based on the value of the prizes and the channels through which they are offered. Telemarketing sweepstakes have mandatory oral disclosures, whereas direct mail sweepstakes must include written disclosures in the copy that may vary depending on the type of promotion and where it is offered.
There can be additional considerations for a sweepstakes promotion, such as:
Legally compliant sign-up/sweepstakes entry page,
Official rules that take into account mobile phone and text messaging (SMS) options for entry,
Online data privacy policies,
Document retention policies,
Winner issues, including selection, notification, affidavits and publicity releases,
A legal disclaimer viewable from a promotional Web site and accessible by other means for those who enter via cell phone or social media site, like Facebook and Instagram, and
Minors/children.
At Olshan, our sweepstakes lawyers stay on top of all legal actions in the fast-changing arena of sweepstakes law and online contests and promotions. We can assist you in structuring the promotion, drafting sweepstakes rules, reviewing promotional advertising and winner's affidavits, analyzing the structure of your promotion, and ensuring that registration and bonding issues have been addressed. Promotions we routinely advise on include:
Online/interactive sweepstakes,
In-store/retail sweepstakes,
Viral promotions,
Major sporting event halftime contests,
Television (broadcast and cable),
Reverse auctions,
Advergames,
Mobile/SMS,
Music, video, and other performance-based online contests (especially user-generated content and user judging),
On package/collect and win promotions,
Sales incentives,
Skill contests,
Trivia contests,
Charitable promotions, and
Scavenger hunts.
A sweepstakes usually must allow for free entry, but what does that mean in terms of mobile phone or text entry in which there is a charge for the phone call?
What is a proper structure and alternative form of entry in order to avoid the legal risk of becoming an illegal lottery?
What about Internet only promotions?
If your sweepstakes relies on user-generated content, how do you protect your company from contestant challenges as well as from potential violations of copyright for pirated materials?
At Olshan, our sweepstakes lawyers will help you steer clear of legal conflicts with private plaintiffs as well as the FTC, the U.S. Postal Service, attorneys general and district attorneys. Contact our law office to speak to a lawyer who understands your sweepstakes and on-line contest needs.
"Andrew is a very strong team leader who handles our corporate legal affairs with the utmost professionalism and accuracy."
Chambers USA
"Andrew Lustigman leads the practice and advises marketers, advertisers and agencies …We find their knowledge of our area of advertising and marketing to be superb."
Legal 500 USA
A legal practice focused on finding creative legal solutions to advertising challenges and compliance matters. The practice is geared to servicing the needs of the advertising, promotional marketing, and direct marketing industries with a commitment to provide personal, efficient and effective legal service.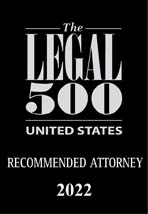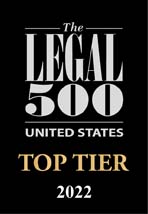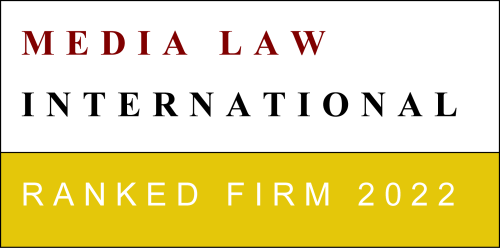 "Praised for their experience in sweepstakes and contest law."
Chambers USA, Notable Practitioners