Internet Sweepstakes Lawyers
When You're Ready for Attorneys Who Say "Yes!" to Bright Advertising Ideas, Call Us
The advertising and promotional marketing clients of Olshan want to be leading the industry, not two steps behind. The Advertising, Marketing & Promotions group at Olshan works hard to stay abreast of this quick and constantly changing environment. The group is chaired by Andrew B. Lustigman, a respected authority on advertising law. He has been consistently recognized by Chambers USA, Legal 500 U.S. as a "Leading Lawyer" in Advertising and Marketing, selected by his peers for inclusion in The Best Lawyers in America for his distinguished work in Advertising, as well as Super Lawyers-- a Thomson Reuters lawyer rating service. With over 30 years experience in advertising law, Andy regularly appears on television, radio, and in publications such as the The Wall Street Journal, New York Post, National Law Journal, Inside Counsel, Bloomberg BNA, Law360, Mobile Marketer, Luxury Daily, and Response discussing important new cases and trends that advertisers and marketers need to know. He also contributes to the Brand Activation Association/Promotion Marketing Association's Promotion Marketing Law treatise and various American Bar Association publications. He frequently speaks on advertising and promotional marketing law topics throughout the country.
In this challenging environment, many law firms are quick to say "no" to great advertising ideas. Not us. At Olshan, our advertising attorneys take pride in finding creative solutions to legal challenges.
Meeting the Needs of Marketers With Legal Advice and Litigation Advocacy
Corporate clients include manufacturers and retailers, telecommunication carriers, health and beauty companies, Internet companies and other businesses and entrepreneurs across the U.S. and Canada that sell products and services with health, diet and environmental claims.
Our goal at Olshan is to enhance your advertising and promotional marketing efforts while minimizing the risk of competitor challenges and regulatory investigations relating to allegations of deceptive advertising. Should a problem arise, we are effective legal advocates who will fight to protect your interests in advertising litigation, regulatory litigation, business and consumer class action lawsuits. Learn more about how we can help your company with:
Let our innovative legal team help your team get the message across. Contact the Advertising, Marketing & Promotions group
— a full service advertising law firm group positioned to address advertising and promotional marketing legal needs. You'll find we're different from the rest.
"Andrew is a very strong team leader who handles our corporate legal affairs with the utmost professionalism and accuracy."
Chambers USA
"Andrew Lustigman leads the practice and advises marketers, advertisers and agencies …We find their knowledge of our area of advertising and marketing to be superb."
Legal 500 USA
A legal practice focused on finding creative legal solutions to advertising challenges and compliance matters. The practice is geared to servicing the needs of the advertising, promotional marketing, and direct marketing industries with a commitment to provide personal, efficient and effective legal service.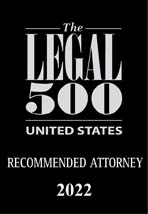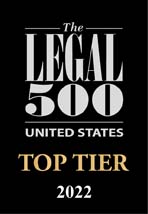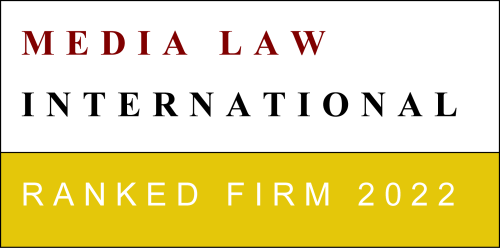 "[Praised for] experience, flexibility, and clear and to-the-point advice."
Chambers USA
"Noted for its capabilities in handling sweepstakes and contests, advertising clearance, and advising on direct marketing law and in regulatory investigations."
Legal 500 USA